Pool Safety for Property Management
Body Corporate, Real Estate & Property Managers
Any Pool.
Any Size.
One Price.
Certificate Included!
Real Time! Instant Booking!!
Any Pool.
Any Size.
One Price.
Certificate Included!
Reliable, Fully Insured & Certified
Real Estate, Body Corp & Landlords
Do you work in Real Estate?
Are you currently selling/leasing a property with a swimming pool and need an inspection? Our
Pool Safety Inspection Services
isn't just for home owners with swimming pools. We provide our services for the property industry too.
If you're looking for a reliable Pool Safety Inspector… look no further. Pooltech can provide this service to you and your company and all our inspections are inhouse!
On-time, Fully Insured & Certified Pool Safety Inspectors
Body Corporate
Onsite Managers & Body Corp.. who need safety inspections.
Real Estate - Selling & Leasing Properties with Pools
Selling a House with a Swimming Pool? We can help.
Hotels, Motels & Hostels
Is your Shared Pool Certificate Expiring? Let us inspect your fence.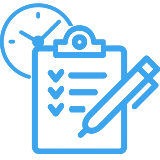 24h Turn Around
Reports in 24 hours
Is Your Fence Compliant..? Checklist...
Download.
Our Guide.
Pool Fence Regulations
Is Your Fence Compliant..? Checklist...
Reliable, Knowledgeable, Advice
Pool Safety Inspections for Property Management
Whats Included?
Outlined below is what is included in our 'pool safety inspections'. Unlike other companies, we don't break down our prices to make our services appear cheaper. A pool safety certifcate is not an optional add-on. Once a Pool Safety Inspector conducts an inspection, with the purpose of giving a pool safety certifcate and is satisfied that the regulated pool complies with current regulations. The PSI (pool safety inspector) must issue a Form 23 – Pool Safety Certificate within two business working days by law.
Any Size Swimming Pool or Spa
Regardless of size, we charge the same price
Shared or Non-Shared Pools
We Don't increase prices just because its a Shared Pool!
Any Number of Safety Gates
No extra charges for multiple gates
Additional Swimming Pools
Additional pools or spas at the same property incur no extra charges.
Government Certificate
No Hidden Charges! We already factor the cost of the Certificate in our price.
Professional & Reliable Service
We are committed to providing a quality service with a genuine desire to meet customer expectations. We understand that, not only are we representing ourselves, but we're also representing you as a company who's appointed us to conduct a pool safety inspection on your behalf.
Communication
We strive on keeping you updated and in the loop if any issues occur!
Time Management
We consider ourselves very punctual & reliable. We won't keep you waiting or not turn up to inspections!
Reports Within 24 hours
Once an inspection has been conducted. We aim to send forms: 'Form 23 – pool safety certifcates' and 'form 26 pool safety nonconformity notices' within 24 hours of the inspection date.
Detailed Reports
Easy to read Pool Safety nonconfomity notices.
One Call Away
If you need help understanding the report. We're one call away!
Ready for a Fence
Inspection?
Ready for a Fence
Inspection?
Ready... for us to inspect your fence?

| | |
| --- | --- |
| Mon-Fri | 8am-4pm |
| Saturday | 8am-1pm |
| Sunday | Closed |
Business Location
201 Jesmond Rd, Indooroopilly, Brisbane, QLD, 4068
© Copyright 2020 | Pooltech | All rights reserved
PSI Licence No. PS15153330 | ABN 24 603 270 151 | Pooltech